Recent Projects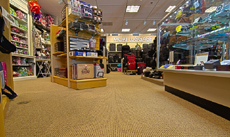 We're proud of the new flooring we've provided for some of the most recognized landmarks, restaurants, retailers and office buildings in the southeast.

More
Charitable Work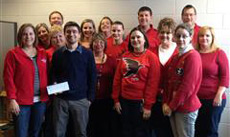 Two core values of Romanoff Renovations are "Give Back" and "Do the Right Thing." As such, we regularly help those in need in the community, and have several programs designed to protect the environment.
More
Top News

Romanoff Renovations Expands West Coast Presence
In early 2014, Atlanta-based Romanoff Renovations became a bi-coastal provider of construction services to the home improvement industry, opening 10 offices throughout California, Nevada and Washington. After a year of solid performance on the West Coast, Romanoff will further expand its operations in the Pacific Northwest, with the opening of 9 additional offices, 5 in Oregon, 3 in Idaho, and an additional facility in Washington.